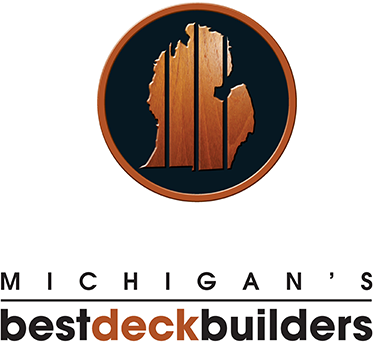 Birmingham, MI Deck Builders
When you turn to a quality, Birmingham, MI deck builder, what qualities are at op your wish list? You probably want them to be knowledgeable, to be in the loop of the new technological advancements of decking, and you want them to serve you with a wide variety of product options. Oh, and also competitive pricing.
With Michigan's Best Deck Builders, the quality Birmingham deck builders, you get all of the above.
Quality service, quality brands, and state-of-the art new decking styles, like Cellular PVC decking or Trex Decking composite decks, is what we are all about. It's our constant goal to make our customers feel like family members by providing them with quality work that will make them proud of their decks, so that their Cellular PVC or composite decks in Birmingham, MI not only become conversation pieces, but they become the destination for a lot of parties and activities for many years to come!
-With over 15 years of experience, we have the know-how to build your deck precisely the way you want it. We are are eager to construct the deck that is best suited to fit the parameters of your backyard!
-As quality wood deck builders or composite deck builders Birmingham or Berkley MI, we are familiar building decks the traditional way as well as familiar building the more eco-friendly decks that are becoming increasingly popular today. It's all about preference.
-There aren't many other premiere deck or patio builders in Birmingham, Michigan that have the capability to provide you with the amount of options that we do. Beyond our reputation as trusted Michigan deck builders, we also have experience constructing other outdoor living space enhancers, like trellises and pergolas!
If you'd like to have a deck built then don't wait another second to start on the process. In fact, we'd like to give you a 100% free design and quote at a very affordable price, so contact Michigan's Best Deck Builders now!