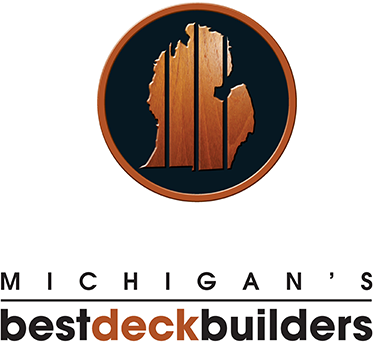 We specialize in:
building and design of wood
Cellular PVC
Composite Decks
Brick Columns
Gazebos
Screened Enclosures
Trellis and Pergolas
Deck Railing
Deck Replacement
Hot Tub and Pool Decks
Screened Rooms
Sun Rooms
History:

We Begin with Your Ideas

Michigan's Best Deck Builders has been in the decking business since 1997. We are the home of Michigan's finest custom deck builders, based in Oakland County, servicing all areas of Michigan. We are committed to providing our customers with quality decks, designs, and workmanship.

Our workmanship speaks for itself. Our custom deck solutions offer our customers long lasting, enjoyable and structurally sound custom decks that are sure to add value and functionality to any home. We stay fully committed from estimate to finish.

Michigan's Best operates with a dedication to treating customers like family with quality work and fair and competitive pricing. One of our experienced project managers will partner with you to create an outdoor environment tailored to fit your needs and desires.

Call us at 248-887-1030 and experience our commitment to excellence in every aspect of our business. Our strength is communication! We put as much value on your time as you do. Your home is your most important possession, which is why, from the very beginning, quality has been our main objective.

If you want the best quality at the most affordable price, let Michigan's Best Deck Builders give you a free estimate today!