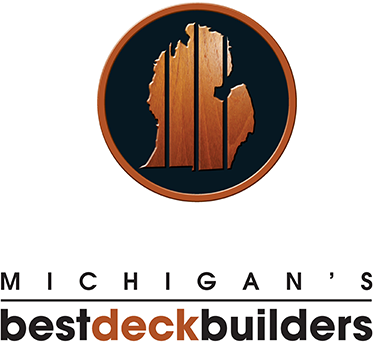 When searching for wood deck builders in Michigan, Michigan's Best Deck Builders is your best bet. We are respectable, friendly, and affordable. While installing your wood deck, we take our time to make sure that it's to your preference. Building wood decks in Michigan are what we are known for. Our framework is very unique when it comes to style. Whether it's cedar or treated wood decks, we can build them for you.
One of the top brands that we enjoy using for your wood deck in Michigan is Trex. This brand is popular for adding flavor to your outdoor experience. Trex products are a combination of plastic and restored wood. This brand rarely splinter or rot which causes Trex to have such an indigenous beauty. These type of wood decks are easy to maintain.
Cedar decks are one of usually preferred when installing wood decks because it's weather resistant and durable. Their patterns are very detailed and they're easy to work with. Cedar decks tend to last longer because of its material. There are various products that you can buy to increase the longevity of your deck.
With the warm weather still here, now is the time to contact us to get your wood deck installed. Owning a wood deck has a lot of advantages, such as having outdoor parties or cookouts. Spending your evenings on your deck can be relaxing also. Michigan's Best Deck Builders offers accessories like deck lighting as well. If you are currently looking for a wood deck builder in Michigan, please do not hesitate to give us a call.  Let us help expand your backyard with a beautiful wood deck today!