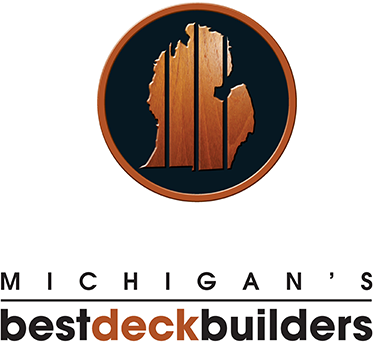 West Bloomfield Cellular PVC Decks for Spring
Spring is in the air in Michigan! Of course, for the first month or so of it we will have to endure some rain, but, anything beats the snow, right? With the spring season in Michigan comes the opportunity to get back outside and enjoy your yard again, via cookouts, parties, or just plain lounging around and relaxing! Nothing beats the sheer beauty and satisfaction that comes with having a deck built in West Bloomfield, MI by the best deck builders in Michigan!
Soaking in the sun on one of our Cellular PVC decks in West Bloomfield or Birmingham, MI takes relaxing to a whole new level! Cellular decking is gaining steam as a very popular deck choice and Michigan's Best Deck Builders is proud to say that we build high quality Cellular PVC decks!
Strong, smooth, and scratch resistant, many of our customers prefer Cellular PVC decks because they are low maintenance and will come out looking great after a bout of horsing around between your children or pets. Cellular PVC decks don't stain or mold and their color will not fade after a season of heavy use. You're probably not wondering why they are becoming so popular anymore, huh? Plus, ours come in a wide-range of wood grain colors for you to choose from, so you can have your Cellular PVC deck built in Birmingham or West Bloomfield, MI to compliment your backyard design and current color scheme!
Is this the spring that you finally upgrade your outdoor living space? If it is, you couldn't be in better hands than the Michigan's Best Deck Builders'. Contact us today and find out how committed we are to bringing you the deck of your dreams!