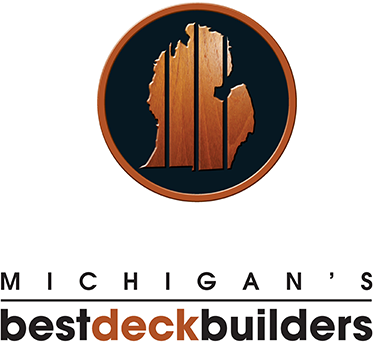 Want to Install a Deck? Fall is the Perfect Time!
As summer turns into fall, this is your chance to get your deck installed! Autumn months are the ideal time to get your deck built in Michigan, it gives you a better advantage starting now rather than starting any other season. During the summer months, you have to deal with the scorching hot weather where there could be a possibility of delays on building your deck caused by excessive high heat that workers cannot work in. Even though the fall months can get rainy, the same wetness can occur in the spring after the winter months that involve snow. Your yard tends get soupy making it susceptible for the deck installation to damage flowerbeds and grass. Spring is by far the busiest season for deck builders in Michigan because they are so booked. It's better to book now in the fall to build your deck and be at the front of the line than to wait sometimes longer than expected.
Installing your deck in the fall is preferred more than in the spring because you tend to save more money. Even if you get your deck installed in the late fall saving money on materials is well worth it. Your deck may be more expensive next year due to decking materials increased over the winter and deck building being in high demand. Bookings start in February and skilled contractors are usually weeks ahead by the time the snow is melted. You are very likely to save wait times both in the design and permit stages, as well as the actual installation. Perhaps the biggest advantage to installing your deck in the fall is the extended period of time to appreciate the space next year. You might also want to decorate your deck for holidays like Christmas and put lights up. The time to install your deck is now!