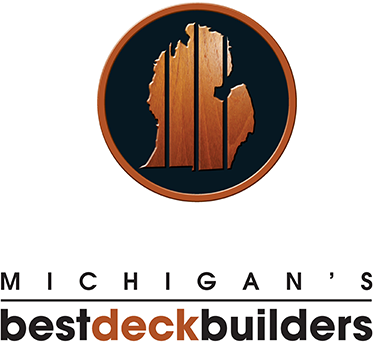 Walled Lake Composite Deck Builders
Do you currently live in the Walled Lake area? Are you searching for a experienced professional deck builder to construct your new deck? There is only one place to look for a Walled Lake composite Deck builder and that is Michigan's Best Deck Builders!
Michigan's Best Deck Builders are experienced and insured builders that can build one of the most beautiful composite decks you have ever seen. With our experience you can rest assured you choose the right builder. In the Walled Lake are the premiere composite deck builder is Michigan's Best Deck Builders.
Why choose a composite deck?  There are many advantages to a composite deck such as low maintenance, safety, durability, increase home value and color selection. Composite materials are a combination of recycled plastic and wood fibers. The plastic or PVC in the material prevents it from rotting or splintering.
If you live in Walled Lake or the surrounding areas give Michigan's Best Deck Builders a call at (248) 887-1030 or use our easy contact form! You will be glad you used Michigan's Best Deck Builders!