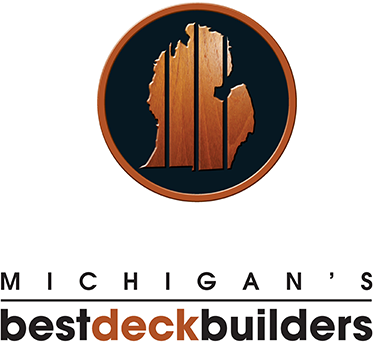 Southfield Deck Builders
When having a deck built in Southfield, MI finding the best deck builder in Southfield is very important. Michigan's Best Deck Builders has been building low cost luxury decks for many years. Whether you prefer composite decking materials for a low maintenance deck, or you would rather go with a cedar decking material offering a bug resistant natural wood look, as professional deck builders we will give you the deck of your dreams.
Cedar Decking Material
Cedar decking gives you a natural looking deck while using tough and durable cedar. Because cedar has a natural resistance to bugs, rot, or moisture you will feel confident knowing that your cedar deck in Southfield will last you a very long time. Cedar decking can be customized with your choice of deck stain to fit your design style.
Low Maintenance Composite Decking
Although a natural wood deck may be luxurious, you may prefer a deck that requires no staining, easy to clean, or easy to maintain. By building a composite deck in Southfield, MI you can enjoy a beautiful deck with next to no maintenance. Composite decking is not wood, it is a combination of wood and plastic by-products perfect for those who are going green.
Regardless of the type of deck you would like to have as an addition to your Southfield home, Michigan's Best Deck Builders can help you plan your dream deck today! Walk out patio? Multi-level composite deck? Or a screened enclosure? We have you covered!