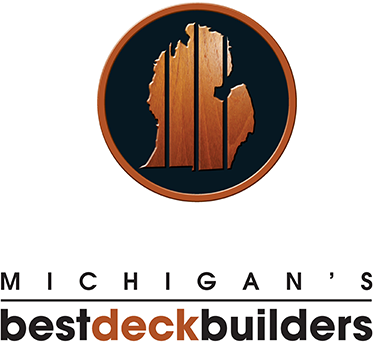 Picture Frame Deck Boarders
Summer is the time for everything: barbecuing, spending time with friends and family, swimming pool parties, etc. Having a deck is always a great addition to your backyard because it compliments your house. Here at Michigan Best Deck Builders, we love to add character to every deck that we build. One of our signature features are the "picture-frame" borders in which is built along the perimeter of the deck. This not only adds uniqueness but interest as well.
Installing a bordered deck requires a lot of thought and planning b ut it is not a difficult thing to do. By simply adding picture frame borders can take your deck from looking good to looking great! Bordered decks also makes your deck safer for you and your guests because it draws attention to edges and stairs from the outlining patterns of the shapes design. This is especially helpful for those who can't see very well. Picture framing decks are good for making areas such as the seating area, fire pit, or grilling area stand out as well.
Want to add a cool new look to enhance your house? Please contact us at any of our locations in Oakland and Macomb County. We will be more than happy to build your picture frame deck today!