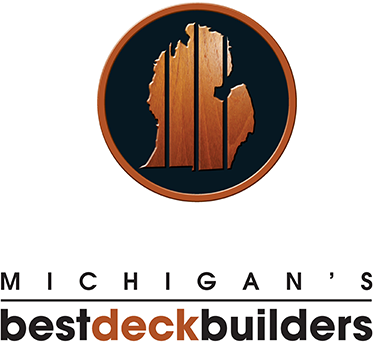 Mold Resistant Decking Materials
When it comes to your homes deck, ensuring that you select a decking material that is mold resistant can save you many hassles over the year. At Michigan's Best Deck Builders we have been providing mold resistant decks to our customers for many years, utilizing TREX composite decking.
When natural wood is exposed to moisture, darkness, and warm temperatures a breeding ground is created for mold. As moisture seeps into the cracks of wood, mold is bound to grow. This is why we encourage our customers to have their new luxury deck in Michigan built with TREX composite decking which is sure to outlast wood decks in Michigan.
Not only will TREX Composite decking in Michigan reduce your chances of acquiring a moldy deck over the years, it is also easily maintained, and holds its new look for many years. Cleaning a Trex deck is as easy as cleaning your kitchen floor. A good sweep and a little soap and water will get the job done.
TREX decking materials come in a variety of color options, and can be used to build multi-level luxury decks, gazebos, walk out decks, or screened enclosures. Simply ask your deck building professional if TREX composite decking would be an option for your custom decking design.
If you are ready to schedule your deck build, it isn't too late. We can walk you through the design process ensuring that your deck is 100% yours, your style, your design. Composite decking including the renown Trex composite decking is available in a variety of colors to ensure that your deck matches your home decor style. Be sure to choose your decking color carefully as painting composite decking is not recommended by decking professionals.
For more information on building a new deck in Michigan, contact us, we will schedule your deck build today and get started on your decking design tomorrow!
Other deck building materials are available at Michigan's Best Deck Builders of Michigan.