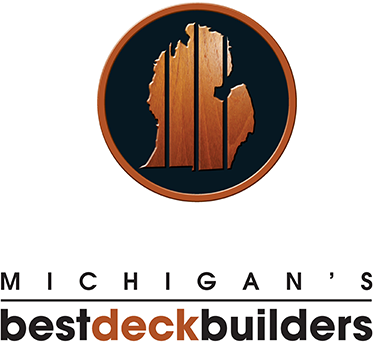 Michigan Best Deck Builders is a Trex Pro Platinum contractor that is an environmentally conscious company. Trex offers wood alternative products that are better for the environment. The Trex Pro Platinum certification is the highest recognition that Trex gives away to contractors that use their Eco-decking materials. Trex recognizes Michigan Best Deck Builders as an expert at building or designing custom luxury decks with their Eco-friendly decking materials in Michigan.
We trust Trex to provide Eco decking materials for Michigan's Best Deck Builders. Trex 's Eco decking materials are made up of 95% wood or plastic that has been recycled and blended together. The plastic that is in the Eco decking materials are sandwich bags, shopping bags, newspapers, dry cleaner bags, or the wrapping from paper towel. The recycled wood in the Eco decking materials is made of saw dust.
Trex has been providing Eco-friendly composite decks for more than 20 years. Utilizing Eco-friendly decking materials save around 400 million pounds of wood or plastic from landfills in our country a year. The way that the Eco friendly decking materials are processed eliminates the use of smoke stacks. Trex even reuses the factory run off to remake new Eco-friendly decking materials for Michigan.
Getting Michigan Best Deck Builders to build you a deck is definitely doing your part in protecting our environment. Michigan Best Deck Builders has been in business for over 10 years. We operate in Livingston County , Howell , Northville, Canton , or surrounding Michigan communities. Contact us now for a quote or for additional information about Eco-friendly decking in Michigan.