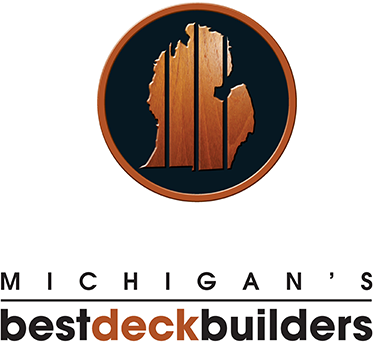 Dry Space Underdeck Systems Michigan
Dry space under deck systems are ideal for second story decks. The drainage system keeps water from leaking onto the area below your deck. Leaving a dry cool space for you and your family to enjoy. With a dry space under deck system in place you can add a patio under your deck or whatever else you can think of for you and your family to enjoy.
The Dryspace system by Timber Tech, anchor point to the deck frame for DrySpace's extruded vinyl under-deck system is a series of brackets. Ledger Brackets fasten to the ledger, and U-shaped Combo Brackets wrap the bottom of the joists. Both of these brackets are fastened like vinyl siding, with nails or screws driven loosely through slots in a nailing flange to allow the vinyl to expand and contract during temperature changes.
At Michigan's Best Deck Builders, we have extensive experience with Dry Space systems and under deck storage that we can install it for you. When looking for dry space under deck systems Michigan, look no further than Michigan's Best Deck Builders we can install it for you.
Take time to check out some of our work with under deck systems. Then give us a call at Macomb: (586)-782-8954 or Oakland: (248) 887-1030 and put our experience to work for you!