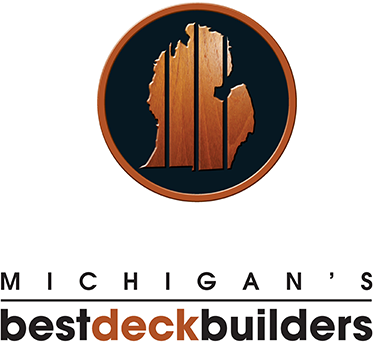 Dearborn Deck Builders
Within the city limits of Dearborn or Dearborn Heights, Michigan there are some truly beautiful homes. Homes that are simply missing just one thing, a deck! Adding a deck to your home in Dearborn or Dearborn Heights, MI will not only add a feel of depth or dimension to your home, but will also increase your homes value, give you a one up when you, or if you decide to sell your home in the future.
Deck builders Dearborn such as Michigan's Best Deck Builders have provided residents with high end, luxury decking for an affordable price. You can fully customize your home's deck, or get design assistance from our deck building professionals.We want to make sure that you have your dream deck built on your home in Dearborn or Dearborn Heights, Michigan.
Many residents who have had Michigan Best Deck Builders build their decks have selected from our most popular wood alternatives to reduce the amount of maintenance that they need to put into the deck. Two of the most popular decking materials in Dearborn Heights or Dearborn, Michigan are:
Composite Decking Materials
If you are searching for a decking material that will hold up well to the fluctuating weather conditions in Michigan, Composite decking is the perfect option for you. Unlike wood, composite decking will withstand extreme temperatures, wetness, or heat without warping, splintering, fading, or needing to be refinished. Available in a variety of styles, Composite decking will give you a wood-like appearance cutting the maintenance down about 90%!
Cellular PVC Decking Materials
Another great option for decking is is literally maintenance free are Cellular PVC decks. Just like Composite decking they are extremely weather resistant and require a fraction of the maintenance as wood decks. If you have pets, or enjoy hosting parties on your deck, this is a great decking material as it is scratch resistant. Cleaning up is as easy as soap and water, bringing your deck back to a like new appearance!
Although wood alternative decking has become very popular we do still have customers who prefer real wood for their deck build in Dearborn or Dearborn Heights. We do offer a variety or real wood options for deck builds in Michigan.
To speak to deck builders in Dearborn or Dearborn Heights, contact us today. We are ready to make your dream deck reality!