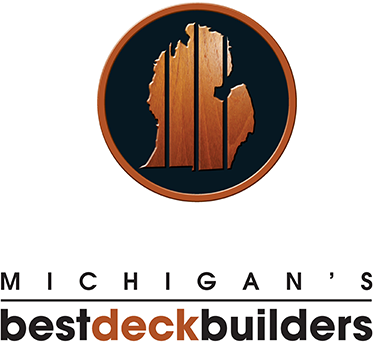 Composite Decks Michigan
Looking to enjoy the rest of your summer and early fall outdoors? Would you like to relax on a nice deck in your front or back yard? Look no further then Michigan Bests Deck Builders! We specialize in building decks for you and your family.
When searching for composite decks Michigan, Michigan Best Deck Builders is the premiere deck builder in the state of Michigan. Why choose a composite deck over a more traditional wood deck? Composite decks benefit from needing next to no maintenance.
Wood decks will need cleaning, stripping, sanding, and sealing a composite deck would need none of that. Along with ease of maintenance composite decks will retain color, increased durability and environmentally friendly. Michigan Best Deck Builders is one of the best composite deck builders in Michigan.Michigan's Best Deck Builders will provide you with the piece of mind that your deck is being built by a professional and experienced staff.
Composite decks tend to be a little more expensive initially, but in the long run it will save you money. The composite deck will never splinter or crack and it will never need you to add stain to the deck.
Michigan's Best Deck Builders uses the very best materials for your deck like Trex. Trex is an industry leader in deck materials. So if you live in Michigan and are looking for composite deck builders give us a call today at 248-887-1030 or 248-894-1806 or use our easy contact form.