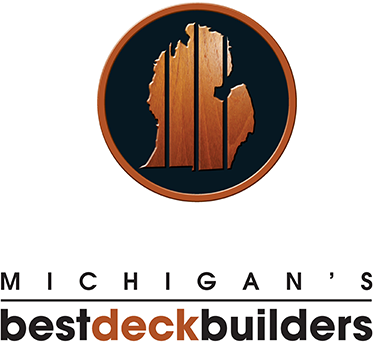 Clean Your Deck Safely This Winter
As homeowners, it seems we are always worried about our decks in the winter, due to all the snow, ice and water that could be damaging it. Having a deck built or repairing the existing deck is one of the best decisions made when buying or owning a home. That being said, it is important to winterize and maintain it, be especially careful cleaning composite decking.
Many people we know like to use there deck during the winter, whether you are a winter bbq'er or love to use your hot tub in the middle of winter, make a safe path. The best way to remove snow off of your deck is by using an outdoor broom.
When cleaning the snow off of your deck, DO NOT use a steel shovel, it can scratch and damage your deck, use a plastic shovel. When shoveling snow off your deck, shovel along the boards not across them.
Although salt melts ice and is one of the biggest methods used to de-ice and make safe pathways, you want to avoid putting salt or any kind of ice melters on your deck. They could damage deck coatings with residue and discoloration.
Cleaning our deck safely in the winter weather is only one way to maintain your deck. Cleaning, winterizing and post-snow care is very important to the heath and condition of your deck as well. Don't forget about the extra storage with dry-space under your deck during the winter. There are many things us deck builders take into account when building a deck and we strive to do above our best at Michigans Best Deck Builders, that's why we have recieved many positive reviews being your local Trexpro Platinum Builder.