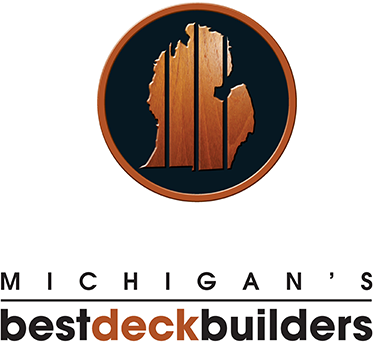 Cedar Decks Farmington Hills or Livonia, Michigan
Deciding on what type of material you would like your deck to be built with can be hard. Finding the right deck builder can be even harder. Michigan's Best Deck Builders specialize in building a variety of deck brands in the Livonia and Farmington Hills area.
When building decks in Michigan, wood decks are the most useful. We recommend using cedar decks because they are very durable, weather resistant, and light weight. Michigan's Best Deck Builders uses cedar wood to build most of their decks for the reason that it is builder friendly and attractive. Most Livonia deck builders enjoy working with this material because it's engraved with beautiful grain patterns.
Choosing cedar over any other type of wood will be a great investment decision in the long run. Not only do cedar decks last longer when taken care of correctly, but they also require low maintenance. We suggest using a stain and sealer product all in one called the Total Wood Product (TWP) when owning cedar decks Farmington Hills or Livonia, Michigan to prevent any discoloration. Using TWP will help cedar decks increase its longevity.
Moisture is one of the root causes for your non-cedar decks to crack and swivel. By switching to cedar wood, we can assure you that you won't have this problem happen because cedar doesn't easily absorb moisture.
Michigan's Best Deck Builders takes pride in their work. Serving in Livonia and Farmington Hills, we are here to assist you in all means. If you are looking for a Farmington Hills deck builder, give us a call today. We look forward to making your home more admirable.