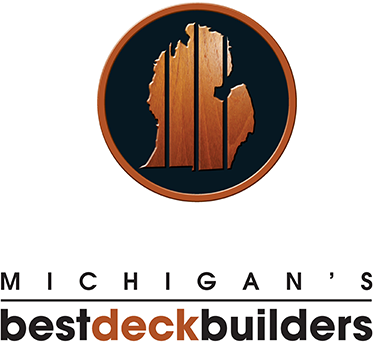 Bloomfield Hills, MI Luxury Multi-Level Decks
When adding a deck onto your luxury home in Bloomfield Hills, Michigan, chances are you want a luxury deck to with your home. Specializing in custom multilevel luxury decks, Michigan's Best Deck Builders are who you want to build your new deck!
With options ranging from composite decking, cedar decking, or natural wood decking you will be able to fully customize the look, style, and texture of your Bloomfield Hills, MI Luxury Multi-Level Decks! Proving their expertise for over 10 years, Michigan Best Decks has added luxurious decks to resident's homes. Providing them with a beautiful relaxing space to enjoy a book and soak up some sun.
Don't think luxury has to cost a fortune. We build decks for our customers at the lowest possible price, using the highest quality materials. Be sure to check us out on Angie's List to see for yourself! We take pride in every deck built, knowing that you are going to share it with all of your family and friends as they come over for your next barbeque!
Don't wait to schedule your deck build as building season is underway and jobs are filling up quickly. If you want your deck built by the best, call now to schedule your build. Check out our specials savings, allowing you to get the deck of your dreams built for even cheaper!
Low cost high quality deck building is our specialty and we are excited to see what custom multi-level deck plans you have designed, or we can help you design, for your Bloomfield Hills, Michigan home!