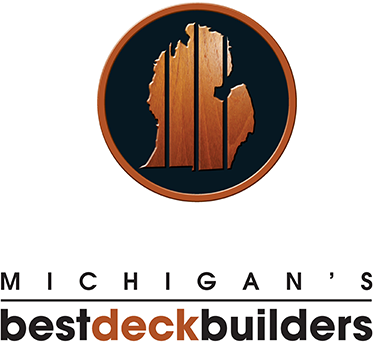 The Best Deck Builders Brighton Michigan
Livingston County, a town named after the US Secretary of State Edward Livingston is located in south-central Michigan. Within the 585 square miles that make up the county over the years the community has built up significantly. As it continues to grow and build, new construction homes are continuing to flock into the area. As residents move into these homes, they have begun turning to Michigan's Best Deck Builders to add the final touch onto their home. A luxurious deck.
Get your Livingston deck built by the best deck builders Brighton MI today!
Having a deck added to your home in Livingston County not only will add value to your new construction home, but will also provide you with a relaxing space for family and friends to gather on a beautiful day. From garden patios to multilevel decks, Michigan's Best Deck Builders has been making beautiful new construction homes appear luxurious for may years.
The options to enhancing your Livingston County home's appearance and increasing home value are endless. Some of the luxurious additions for new construction homes are:
Composite Multi-Level Decks in Brighton, MI
Garden or walk out patios
Screened enclosures or gazeebo Brighton, MI
Underdeck construction or storage
Regardless of how you want to improve your home, or the materials you want to use, Michigan's Best Deck Builders wants to make sure that you love your new look. Contact us today for more information or to get started on customizing your luxurious deck today!