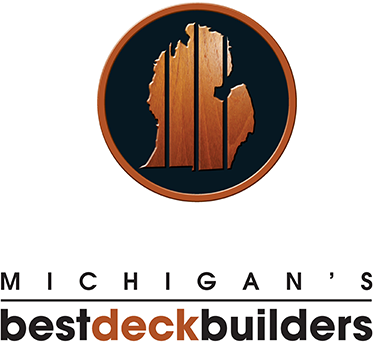 Trex Outdoor Deck Lighting Northville, MI.
Finally summer is upon us! It's time to get out and enjoy the warm weather that Michigan offers us. Summer means one thing: Being outdoors as much as possible. One way you can extend your time outside is by adding some deck lighting to your new or existing deck. When it comes to lighting up your deck, we know the prefect brand to use. Trex Outdoor Lighting has been in business for over 20 years, and they know their stuff. Trex is leaders in low maintenance decks and high quality material, and now you get to experience that same quality in their Outdoor Lighting line. Trex is going to give you more options and colors than any other company can offer, with a 7-year warranty you can rest assured that you're in good hands.
Lighting can help create an ambiance and extend your time outdoors far into the night. Deck lights can also accentuate and draw attention to the different deck features. By lighting up features such as railings, ledges, stairs and water features you can rest assure that you and your guests can see in the night, avoiding getting hurt and allowing you to comfortably enjoy the lighted up deck.
We are certified as platinum installers for all of Trex's products and lines, proving to our customers you are getting the best that the Metro Detroit area can offer. We have been giving free quotes all around the Plymouth-Canton, Northville area and have been busy building decks that are hassle free, easy and no obligation. We want to help you get the deck of your dreams as easy, fast, with high quality craftsmanship and service that delivers. Let Michigan's Best Deck Builders a professional deck building company give you the best quality and price, contact us today and let us help you plan your dream deck.