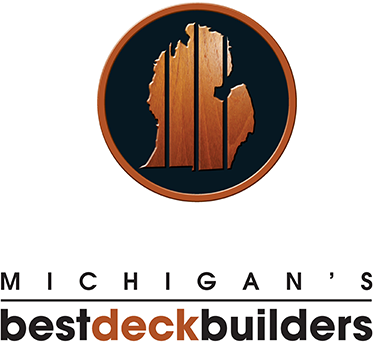 How to Avoid Splinters on a Deck
Getting splinters is no fun, especially when it's unexpected. There's nothing worse than walking around on your deck barefoot (whether if you're preparing for a party, spending time with your family or  just enjoying the lovely weather) and ending up feeling your feet full of splinters. If you think that's bad, imagine the pain of trying to yank out the tiny shards from your feet. Nobody wants to experience that. Here are a few tips from Michigan's Best Deck Builders to help you avoid splinters in the future.
As the spring season approaches, be sure to give your deck a good spring cleaning every year. This may seem like common sense but many people overlook this step. Removing the debris, dirt, moss, leaves, etc. is very essential when avoiding splinters on your deck. If there is anything between the boards of your deck, remove it with a butter knife. Finally, use deck-cleaning solution to clean down your deck.
Another way to avoid splinters on your deck is to sand down the warped and splintering boards after a good wash. Wait up to 48 hours to power sand your deck, though. You don't have to fill the cracks or sand your deck down every year, just when it seems like splinters may soon appear.
Lastly, inspect your deck: on top, underneath, and all around. Check to see if there's any signs of rotting or moisture. Too much moisture can cause the wood of your deck to rise up, leading to splinters. Make sure that everything is firmly in place from the railings of your deck to the surface boards.
If you have any other questions regarding avoiding splinters on your deck, contact Michigan's Best Deck Builders today! Need a deck installed? We can help you with that too!! Let us help you beautify your backyard.
Also check out composite decking to avoid splinters without all of the extra work.