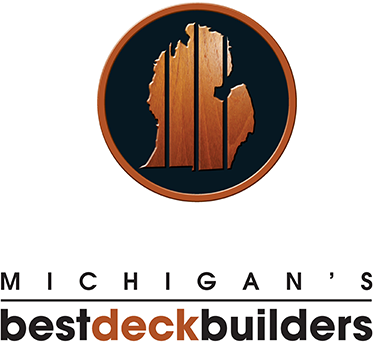 Composite Deck Builder In Michigan
Composite materials are a combination of recycled plastic and wood fibers. The plastic or PVC in the material prevents it from rotting or splintering.
Trex Transcends is a composite material with a cellular PVC outer layer. This was a way to solve the mold issues that early composite deck builders discovered. You get all of the same warranties as 100% cellular PVC, but with a better price.
There are better color variations giving your deck a more natural feel. It also has grooves in the side for a seamless, screw-less pattern. The railings come matching as well. It is highly durable; scratch resistant, no fading, and mold free.