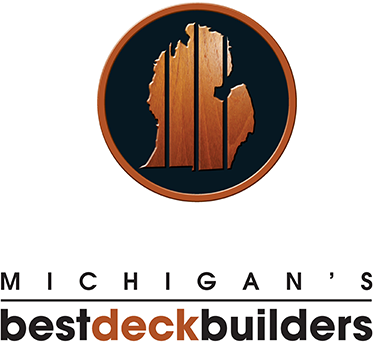 Use Trex Outdoor Lighting On Your New Deck
Want to add a little of pizazz to your deck and increase value of your home? Adding lighting to your deck can be the best finishing touch on any homeowner's dream deck. Now you can keep your get-togethers going after the sun goes down, provide safe lighting for stairs and walkways, and illuminate your decks best features.
Here at Michigan's Best Deck Builders we only use the best brands and in the outdoor lighting industry, Trex is the name to trust. Trex Outdoor Lighting gives you options with different looks, colors, and styles (as seen below). These lights are an easy add on for your low maintenance Trex deck, and works with any other deck type as well.
Types of lights Trex Offers:
Post Cap Light
For discrete lighting that can add to the style of you deck, these lights are you best bet. With 2 different styles and many colors to choose from, these light will provide a warm downward glow that will help illuminate you deck and staircases.
Deck Rail Light
These lights will sit at any height on your deck rail to provide indirect lighting for you deck.
Stair Riser Light
These lights help illuminate your stair case by setting on the riser of you staircase. Made to be tough, these lights can handle years of heavy traffic up and down your staircase.

Recessed Deck Light
Installed on flush of your deck boards (or virtually any other surface) these lights provide a subtle warm glow that will add ambiance in any location.
With features such as dimmers and timers, you can be sure that your deck will have the best ambiance for any mood or occasion. Trex lights are energy efficient and environmentally friendly, so you can be nice to the environment and your pocket book. These lights are able to handle any kind of weather and conditions, with a 7 year warranty, you know you're in good hands.
We have Trex's platinum seal of approval for installations, so you're getting the best installation the metro Detroit area can provide. We will come and help you create your vision for a beautiful lit deck. Click here for a free, no hassle quote.